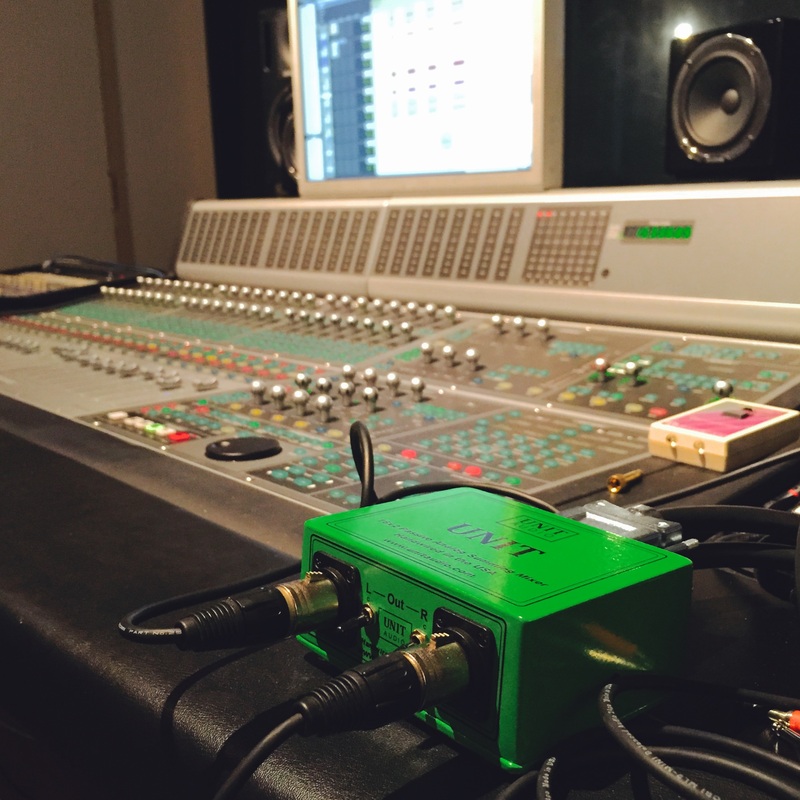 Part gear review for UnitAudio and part philosophy. Brian Scherman tells us why it's important to focus on process.
.....The beauty of analog summing is that it allows one to take advantage of both processes, using the computer for what it's excellent at (editing, recall, unlimited tracks) and using analog equipment for what it's best at (immediacy, tone, headroom). There are many excellent boxes on the market for summing audio, but I turned to Unit Audio's
New Unit
.
Unit Audio
is a small company run by Terry Auger out in Nashville, TN. I chose their New Unit, which allows for sixteen inputs of audio, and the first two can be switched from left-and-right to center. This is a great feature, because without it, if I sent my kick to input one and my snare to input two, the kick would come out the left speaker and the snare out the right speaker. Flip two switches on the front panel of the box and they both land in the center.
Unit Audio's summing boxes are passive, meaning that when you send a bunch of tracks to the box, they get summed together but are much quieter than when they started. You use a microphone preamp to bring these back up to an appropriate level when you're recording the result back into your session. An advantage of this, is that one can use different preamps to "flavor" their mix, since all preamps inherently have a color based on their components. Man Made has several high quality preamps, and after some experimentation I settled on our pair of Avalon 737s. They have a fantastic sound to them which I would describe as "classy." Might seem counterintuitive for a hard rock record, but to my ears this allows all of the distorted guitars and hard hitting drums to be heard clearly and distinctly.
Read the whole post on the
Man Made Music Blog.