---
Hands on Test; Unit Audio UNIT Passive Summing Mixer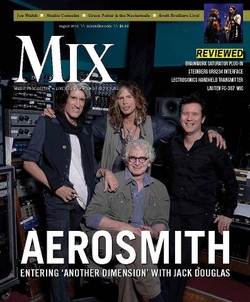 Oct. 8, 2012 by Brandon Hickey,
Mix Magazine
"The UNIT is about a third of the price of the ROLL Folcrom, and does the same thing, minus some unnecessary routing switches. While this product is not going to be as clean as an active summing amp, it does provide an interesting sound, which, for many musical applications may be just the kind of thing you are looking for."

Unit Audio
makes a small array of hand-build utility products for recording and mixing. Their primary product line offers passive analog summing mixers for DAW-based workflows. The benefits of analog summing is that combining electrical signals through an analog mixing buss sounds different from summing inside of a computer. Though DAW-based mixing offers the advantages of easy recall and automation as well as plugins which are more cost friendly than outboard hardware, there are also distinct advantages to analog mixing. Consoles usually offer greater headroom than DAW
mixers, and in many cases color the sound with a unique flavor.
Unlike summing systems like the Dangerous Music 2-Bus which offers a fully active circuit path, the UNIT falls in line with devices like the ROLL Folcrom which features no active circuitry. Passive mixers combine signals by using a network of resistors to sum them together. The resulting output is very low in level, so a microphone preamplifier is necessary to restore it to line level before hitting the mix-down deck. One supposed benefit of this type of strategy is that the mic preamp adds coloration to the signal. Naturally this is a point of debate. For example, how many engineers plug a mic into a
mic pre, then to a re-amp, then a DI, then to another mic pre to add flavor to the signal? Once a signal hits line level, why not keep it there, right? That is how I felt too, before I tried the UNIT. After using it, I haven't necessarily been born again, but I will say that the results were not quite what I had expected.
Read the rest of the review at Mix Magazine
...here
---
Brandon Hickey is a Post Production Audio Instructor

at

The Conservatory of Recording Arts and Sciences

He is an Instructor of classes focusing on the creation of sound for films. Topics include dialogue replacement, the addition of sounds related to human movement, creation of sound effects, and Pro Tools editing. He also instructs on the synchronization of multiple devices during recording, editing, and mixing and teaches classes in surround sound mixing theory and practices.
---